As an aspiring business coach, wellness coach or life coach, you may be hesitant to shape your offering and promote your services. You may have thoughts that you may be rejected or ridiculed if you present your ideas to others. Newbie, don't give in to your fears! I have some tips for you that helped me start my life coaching business and that have brought instant success.
At the beginning of the year, I officially started my practice as a life coach. Like many of you, I went through the process of registering an LLC (small business), getting a professional license, creating an internet site and social media pages. The technical side of things wasn't easy in and of itself. Then I worked on building my presence and increasing my influence in the community as a wellness coach and life coach.
Here is the roadmap I followed that allowed me to overcome my initial fear of being rejected and also produced excellent results
Start small to gain confidence
I used my experience to "reach out" to markets open to those speakers who could teach something of value. Organizing workshops at libraries, various centers, and community organizations was key to making my work known to people who were interested in what I had to say. And while people from professional backgrounds understand what I'm talking about, many of them have never heard of the tools that can really improve their lives. You just need to know what has been useful and teach it to others.
Strive for professionalism, not perfection
Weakness and vulnerability make us human. Always try to see it as a reason to learn, don't complain or make yourself look like a victim. After you have solved a problem and learned something, share your ways of overcoming the problem with those who want to learn. Also remember that in a coaching session, training session, video or audio clip, written material, there will always be something you could tweak, add or change. Take all of this information into consideration when changing your style, topic, or content. You, as well as others, are evolving, and people will appreciate your honesty. At the same time, you don't want to look bad in the eyes of people who look up to you as an example of success, balance and accomplishment.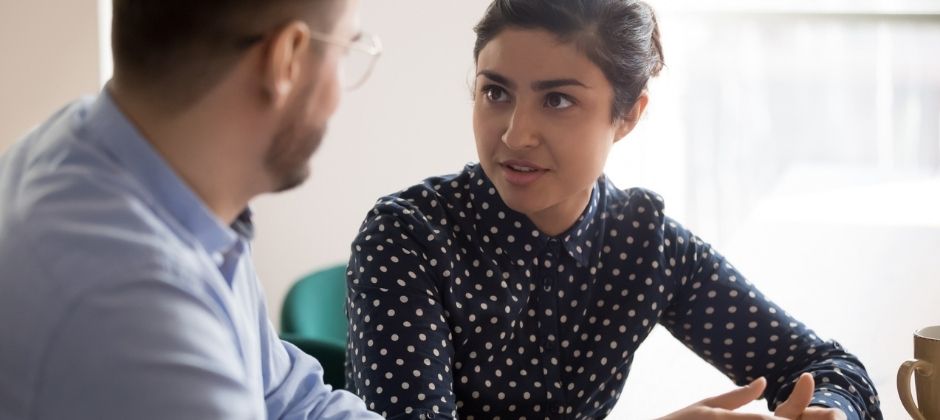 Be grateful and patient in the process
You may be very enthusiastic about your endeavor and feel the urge to tell others about it. Wait, take your time. If you talk down about it, saying you are better because you know A, B, C, you will isolate yourself from your audience and disrupt the flow of productive relationships. Don't seek to give away all your knowledge and secrets at once as compensation for overcoming your fears. Meeting others and building relationships is a delicate dance. Ask people questions about themselves first. Suddenly you will find that point of transition to talking about what you do in life. Set aside all impulsiveness and present yourself as a royally balanced, not an ordinary event.
Improve your skills
Don't be afraid to master new techniques, find spiritual support and learn from great masters like nature and children. When you receive instruction, follow the path that most inspires you and ignites passion in you. At first, you may have a general approach to coaching practice. But as you've done a few training and coaching sessions, you begin to realize who your ideal audience really is. You are likely to feel natural and at ease in talking about what you have encountered in your personal experience. You may notice that some topics are very congenial to you and become your area of expertise. This is your tidbit! If you choose an area for coaching that you don't care about and aren't familiar with, you may get bored or confused and end up sabotaging the whole thing.
Ask for feedback
Chances are, you're on your own path to personal development. Be open and receptive to constructive advice that allows you to improve and your business to grow. You can reach out to your customers or conduct a survey through social media to better understand what kind of help they need most. Pick up analytics and statistics to figure out which blogs and discussions are getting more attention. Listen to your peers, coaching clients and mentors, don't make excuses or get defensive when they suggest improvements. You'll be less afraid and clients will interact with you more when you help them solve specific problems in the three most important areas of life-love, money, and well-being.
Using these tips, within the first few months I was able to arrange my speaking engagements, get subscribers for my newsletters, sell my services online, and get clients, including the two who paid the highest rates. When you expand your presence, there may be anxiety and uncertainty. Remember to return to a state of professional appreciation, learn and focus on the needs of your clients.
Constantly moving toward your goal and expanding your awareness can help you move out of your comfort zone to the next frontiers of your professional journey and development.