Experiencing motherhood is probably the most beautiful and magical desire. This is the period when you feel awe and excitement.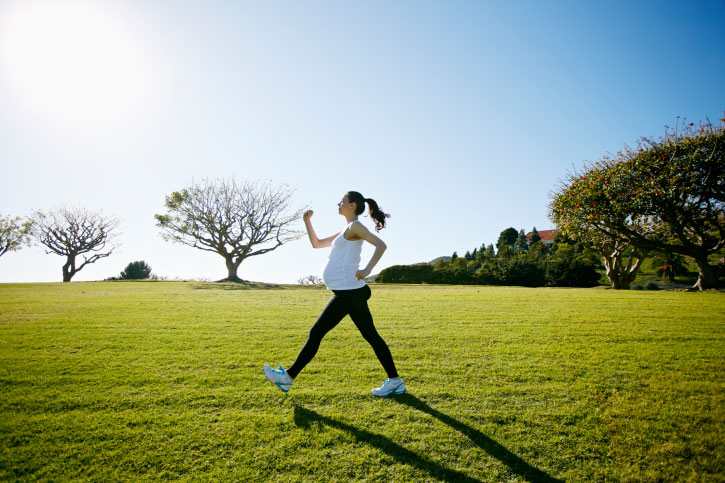 Lockiophobia – what is it and how is it characterized
It seems quite natural, but ten years ago British scientists introduced such a concept as lockiophobia, which from the Greek means "childbirth" and "fear". On average, this phobia occurs in 3-14% of women. Most often under such influence fall pregnant women who have heard not the best stories about pregnancy and childbirth. Such a phobia is manifested by vivid dreams, poor concentration. Fear takes over the thinking, changing the psychological state of the pregnant woman, which leads to the fact that it is difficult to switch and tune in to the positive. Moreover, most women are aware that their worries have no basis, but from not knowing what to do, they find it difficult to get rid of anxiety. We can say that fear begins to rule the pregnant woman's life, does not give her time to turn to the awareness of the problem, to tell loved ones about it, or go to see a specialist. That, subsequently, may lead to the pathological manifestation of phobia.
What the fear of pregnancy expresses and manifests itself in
Experiencing fear or anxiety during pregnancy is a normal condition. The problem lies in the uncertainty, not knowing what will happen next. Therefore, they began to divide manifestations of phobia into primary and secondary lockiophobia. The primary phobia of pregnancy is most often manifested by a woman who belongs to the anxious and imbalanced type of personality and who is expecting a child for the first time. It can be triggered from adolescence and can also be triggered by trauma (violence). Often women who have a fear of childbirth have an abortion because they are very frightened. As for secondary fear, it occurs in women who have already experienced childbirth, but the experience was traumatic: losing a baby, having a difficult birth or having a baby with trauma. More often than not, pregnant women with lockiophobia want to choose an operation – a cesarean section (even without an indication). And the most interesting thing is that many women do not even realize about their phobia until the time comes to be parents. Therefore, this fear can manifest itself both at the body level and psychologically. It all depends on the intensity of the disorder.
Manifestations can be in the form of:
changes in breathing
nightmares
excessive sweating
tearfulness, hysteria, trembling
thoughts of death or anxiety
Reasons for fear of pregnancy
Such conditions arise in women because of fear. And as we know, it is fear that restrains the body and mind. Fear is a manifestation of the instinct of self-preservation, which is activated at a subconscious level. Often, the cause of fear lies on the surface, but it hides deep. For the expectant mother the reason for anxiety and the formation of phobias may be a lack of understanding of what will happen next, the unknown, which leads to increased anxiety and panic. Or, on the other hand, the cause may be a change of everything so familiar and familiar. After all, the emergence of a child – it's always a change, and you just can not be ready for them. But remember, these changes are always for the better. You just need to give time, first of all, to yourself. Life is very active right now. Basically, everyone is in a hurry, so overwork or physical exhaustion is also often the reason for the formation of fear. The period of pregnancy is a time of change, changes in the body, in the hormonal background, in emotions. A woman actively and very quickly wants to engage in a new role. And often periodically, mainly because there is a surge of hormones, feels a new degree of responsibility. The expectant mother begins to ask herself the question, "Can I manage?" Which also causes anxiety and excitement.
The most common fears of pregnancy
With the advent of the term "lockiophobia," the most basic fears of pregnant women began to stand out. And every year there are more of them. Studies have shown that with the advent of technology, people have become more anxious. And pregnant women are no exception, on the contrary.
Fear of miscarriage or a frozen pregnancy
The oldest fear. Women who have wanted to get pregnant for a long time fall into the risk zone. And also those who are in the first trimester. Since this period is considered the most important for the baby, expectant mothers read a lot and pay very close attention to changes in their bodies. Try at this time to treat everything a little philosophically. That is why many people try to keep silent about pregnancy in the first three months.
Fear that there is something wrong with the baby
Fear of giving birth to a sick baby. It occurs most often in pregnant women because they cannot see or feel the baby yet. It is difficult for her to imagine how it develops. But after the first ultrasound, most pregnant women calm down.
Fear of not being able to cope with the role of mother
This fear arises closer to the end of the pregnancy. And visits every woman who is expecting a baby for the first time: how will I feed, swaddle, dress, care?
Fear of gaining too much weight, losing slimness and attractiveness
1% of women experience this fear. Women sometimes think that pregnancy will give her stretch marks, extra pounds, rounded shapes. But this is not true. It's a myth. Simply, do not self-medicate, and consult a doctor for advice and selection of the right diet.
Fear of childbirth
This is a fear of the physiological process of childbirth itself. Some have it in the first trimester, others in the third.
How to overcome pregnancy phobia
You have to learn one rule: It makes no sense to fight your fears. Learn to accept them and work with them.
Start taking courses for expectant parents. This will help you better understand yourself and find out what is going on with your baby and how it develops. What is developing in which trimester and how the mother's body is changing. And most importantly: you will learn all this information from the first source.
Do yoga for pregnant women. It will help you get your breath back and get to know your body more.
Art therapy. It's great for getting to know fear. Visualization of fear is known to be 50% successful in dealing with it. By drawing, transferring the fear to paper, a woman can release tension in the body and get relief in her emotions.
Aromatherapy. No matter how you spin it, smells play a big role in our lives. There are those that we are willing to follow blindly or search for until we find them. Or on the contrary, run far away. For a pregnant woman, it is a separate time that requires both attention and enjoyment. It is a time when a woman can be alone with herself, get emotional relaxation and relax her body.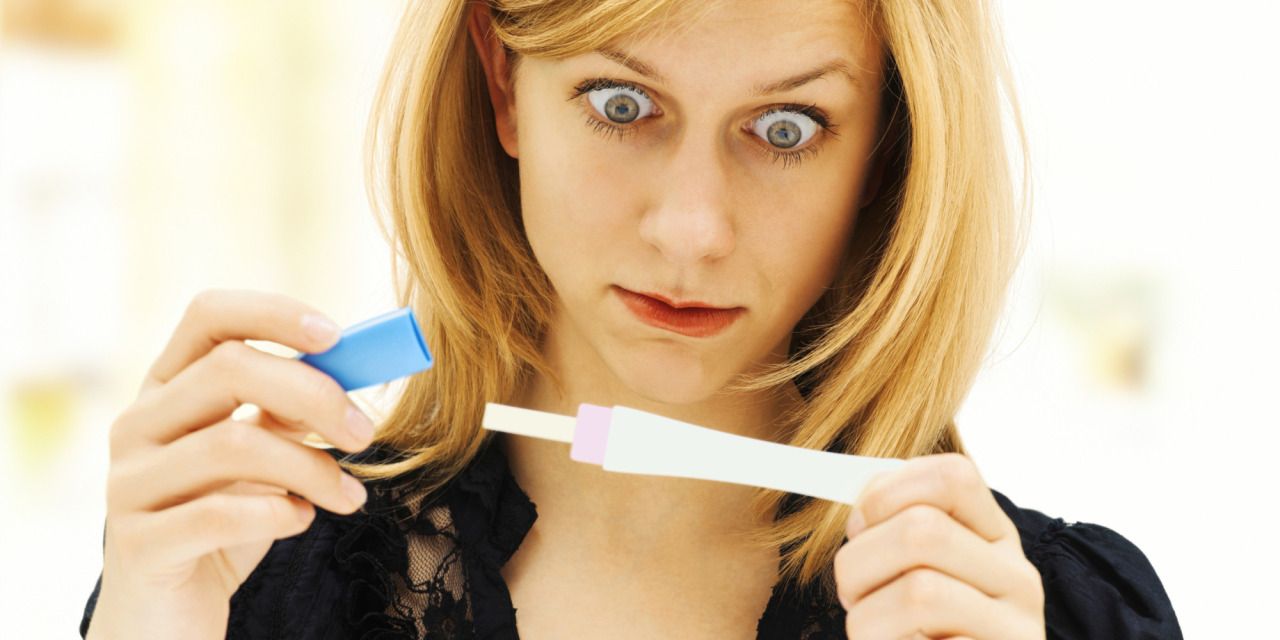 When it's worth seeing a psychologist
But if none of the above works, then it is necessary to consult a psychologist. Psychotherapy comes to the rescue. One of the most effective ways is the technique of autogenic training. It affects the psycho-emotional state of a woman, relieves her of her worries, and restores her positive attitude. In severe forms of phobia, hypnosis techniques can be used, with the help of which it is possible to understand the underlying cause of the fear and then create a new life scenario.
Understanding the phobia is an independent process. And here it is important to learn to consciously change the phrase "I am afraid" into "I have no fears. It is necessary to learn to replace all negative words with positive ones. Gestalt therapy helps in this. This type of therapy helps to put everything in its proper place and to say "no" to fear, to teach a pregnant woman to reconnect with herself. Therefore it is important to consult a specialist at the first symptoms, since work with panic, fear and phobia can go in several directions. It all depends on the problem of treatment. Classes can be both individual and of a group type. When a woman is in a group, spending time together gives understanding and support. Awareness of her emotions and feelings comes. Talking about the baby gives understanding of the long-awaited happiness, includes manifestations of care in the expectant mother. Dialogue in the context of the psychologist-patient gives an understanding of formed fear or anxiety, areas where the pregnant needs to form her self-control. To give her an understanding that this is a time of caring not only for herself.
It is important to form an understanding that by taking care of herself, the woman is also taking care of the child. So it is necessary to include a conscious effort. It will bear fruit if you want it sincerely.